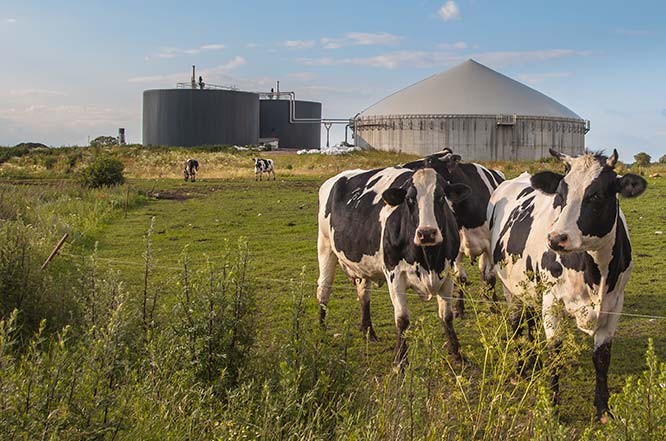 With Federal regulations governing concentrated animal feed operations (CAFO's) and the management and disposal of animal manure from CAFOs, and the growing concern about nutrient runoff into water sheds from animal manure disposal, Bridgestone Associates prepared a detailed feasibility study and business plan to develop, own and operate a centralized 450 ton per day animal manure and food waste anaerobic digester plant. The proposed project would be located at or adjacent to one or more existing CAFOs and other dairy
farms. The study focused on dairy farms in New York State.
The proposed business and plant design included de‐watering and collection of animal manure and food waste from multiple locations, transportation to a central digester location, anaerobic digestion of the material and the production of biogas, and the generation and sale of electricity in a combined heat and power (CHP) plant. Various technology enhancements were included to reduce transportation costs, to increase biogas production, and to reduce digestion time.
Project Type: Centralized Animal Manure and Food Waste Anaerobic Digester and CHP Plant
Client: Confidential
Date: 2003
Location: New York, USA